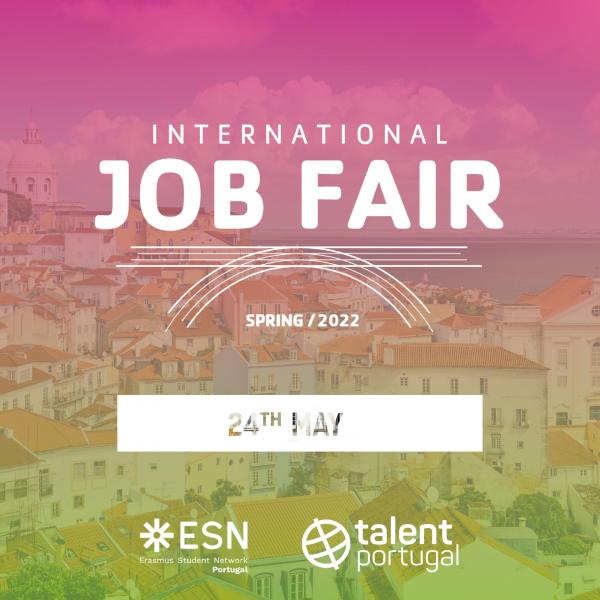 Are you a foreigner who would you like to work in Portugal? This is your opportunity! Create your profile, registrations for the International Job Fair 2022 are already open!

The International Job Fair will take place online on the 24th of May of 2022 and is specifically tailored for international students, Erasmus Alumni and students who are proficient in specific languages other than Portuguese, from any field of studies and that are looking to start their career in Portugal!
Major global companies expanding their businesses in Portugal will participate in the event, so don't lose the chance to work in companies like Adidas, Nestlé, Bosch, and many more! 

Register here in less than 2 minutes!