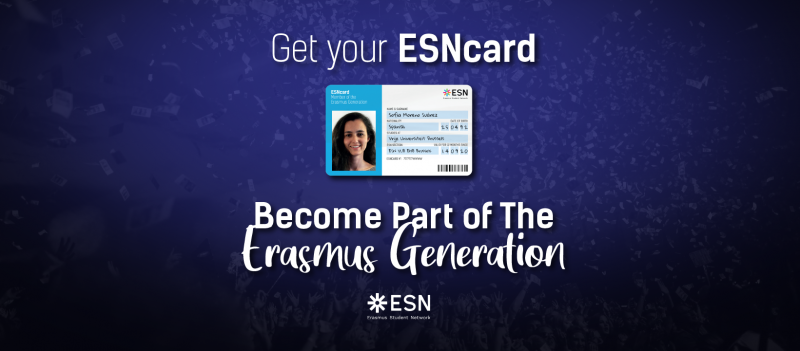 The Card of the Erasmus Generation!
The ESNcard is the membership card of the Erasmus Student Network. It is a proof of membership in an ESN section and so indirectly of ESN. 
The ESNcard also:
gives you access to all activities from your local section;

allows you to go on amazing national events;

gives you access to hundreds of discounts in Portugal and all over Europe! 
Find out more about the ESNcard and its advantages in ESNcard.org and ESNcard.org/FAQ.
Want to know what awesome deals ESN Portugal has for you? Click here!
Never forget that the ESNcard:
is strictly personal, and it shall never be used by somebody else than the card holder;

without a photo and correct personal data the ESNcard is invalid;

is valid for one year!
Be sure to follow ESNcard on Facebook so you are updated about all new contests and giveaways!