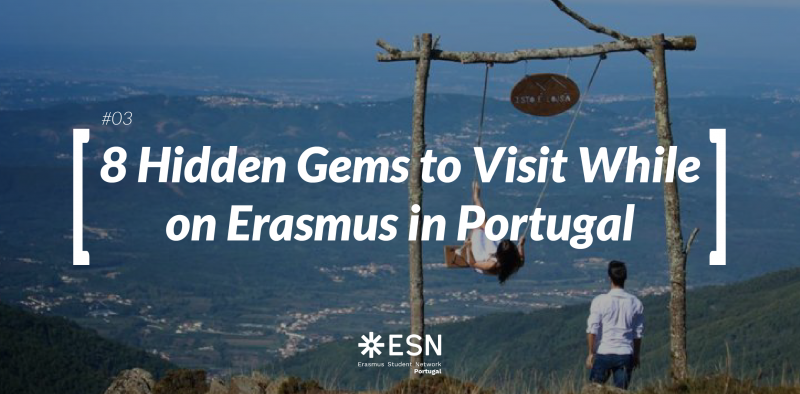 As an Erasmus student in Portugal, you are probably dreaming of all the trips you will take after the pandemic is over... But while we are at home, there is no better plan than to organise our future trips! And don't get us wrong, this is not an ordinary to-go list. These are some of the most secret places in this country that even Portuguese don't know about... get your notebook and write these down!
Swings, lots of swings!
Do you know those childhood memories made of afternoons spent on swings without a care in the world? Well, you can recreate them in these beautiful swings all over the country:
 
1. Baloiço do Burgo
Located at the natural pools of Lousã, this wooden swing is refreshing and instagramable at the same time. Even at night, the place looks absolutely stunning with garlands of lights creating a dreamy effect. However, the Burgo swing is only available between July and October/November, so as not to endanger the safety of those who visit.
Where: Piscinas Naturais Nossa Srª da Piedade, Lousã
Coordinates: 40.07708, -8.19046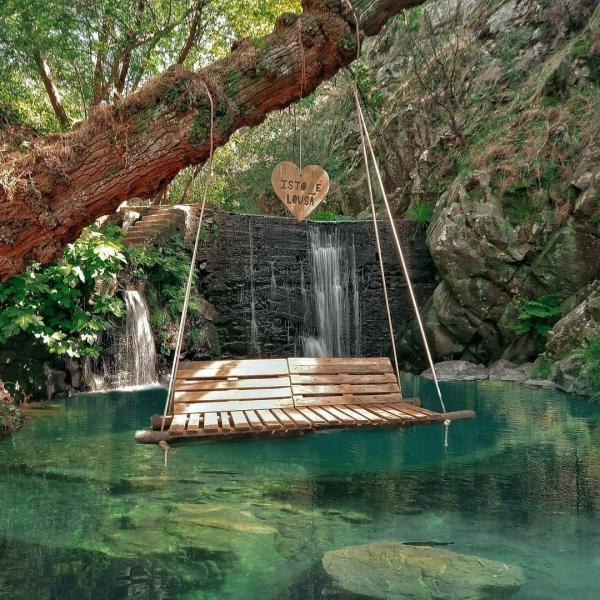 Picture Credits: Instagram @jacintorodrigues
2. Baloiço do Trevim
On the same region as the one before, between Castanheira de Pêra and Coimbra, you will find another beautiful swing with a breath-taking view at 1,200 meters of altitude, the highest point of Serra da Lousã. The swing is strategically placed to appreciate the valley and all that green that surrounds it. Nature is calling!
Where: Serra da Lousã
Coordinates: 40.07711, -8.19083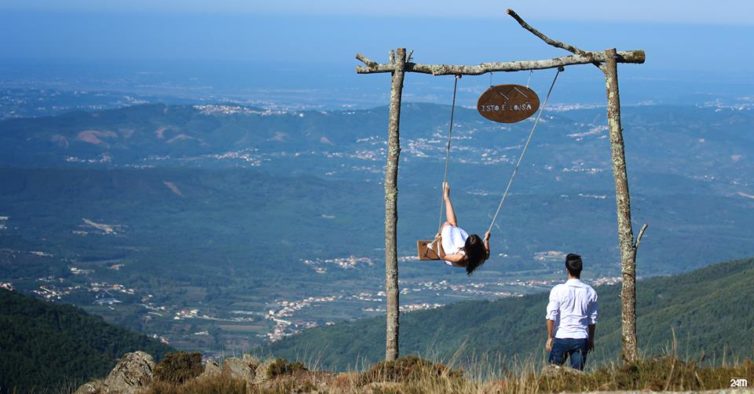 Picture Credits: NIT

3. Baloiço Nossa Sra da Luz
Near Porto, you can find another beautiful swing with a view to the Douro river. Opened since June 10th of this year, it brought some happiness to the locals during the difficult time of a pandemic. It is the perfect escape for an afternoon contemplating life and isolated enough not to find many people.
Where: Parque do Divino Salvador, Marco de Canaveses
Coordinates: 41.097667, -8.217615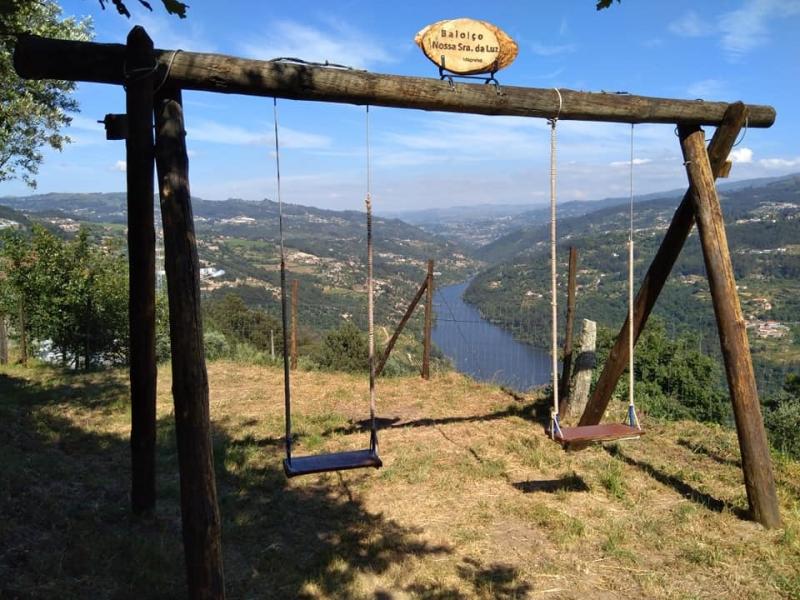 Picture Credits: Time Out
4. Baloiço do Talegre
With a beautiful trail to safely get there, this swing is placed in front of the forest and the mountains. For the more adventurous, there are also trails between the mountains, and we recommend these two: the Talegre Trail and the Tranquilo Trail.
Where: Alburitel, Ourém
Coordinates: 39.63469, -8.51430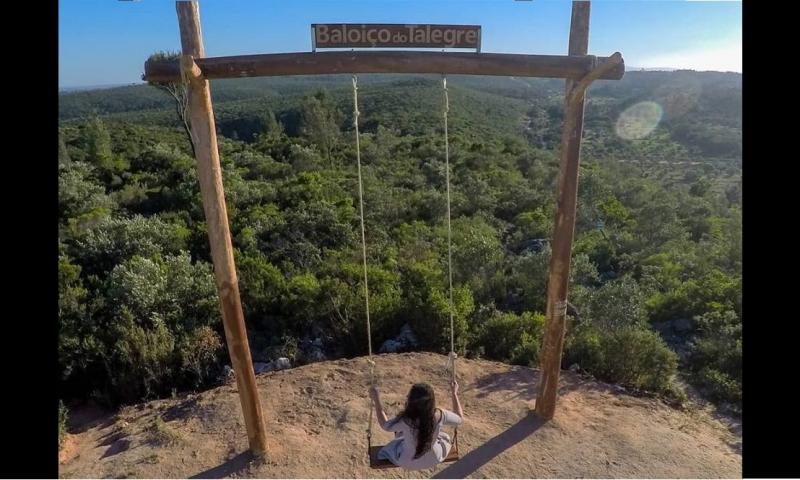 Picture Credits: Tilmagazine
5. Xisto Villages
Located in 4 main regions (Serra da Lousã, Serra do Açor, Zêzere and Tejo-Ocreza), most of the villages are in Serra da Lousã (12), so do not miss the chance to visit these schist villages. They are composed of very rustic and rural houses, and it is a unique place in Portugal. The village that receives more tourists is Talasnal, but Chiqueiro, Casal Novo, Cerdeira or Candal are equally amazing!
Where: Aldeias de Xisto, Lousã
Coordinates: 40.09854, -8.22322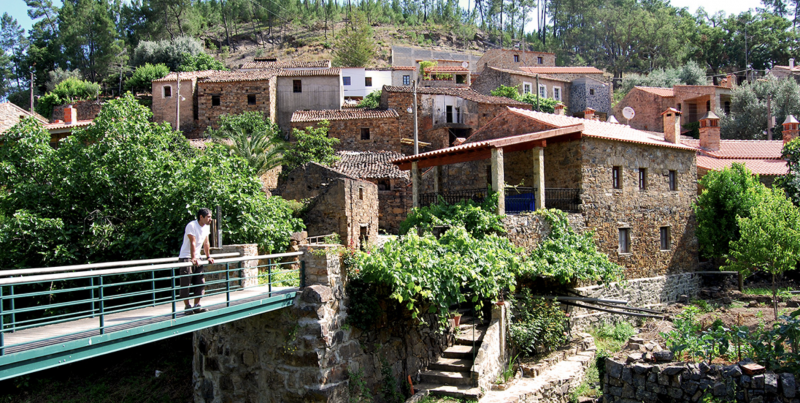 Picture Credits: Turismo do Centro
6. Ujo Viewpoint
Douro has beautiful viewpoints, but this is our favourite! The view is marked by mountains with vineyards, cork oaks, pines, olive trees, orange trees and the winding river that shines in the background. This TikTok Video captured the place perfectly! And if it's a sunny day, you can even go for a swim or walk through the picturesque town of Alijó (don't forget to pass by Adega Cooperativa to try Moscatel wine from the region)!
Where: Parque Natural Vale do Tua, São Mamede de Ribatua
Coordinates: 41.25588, -7.41835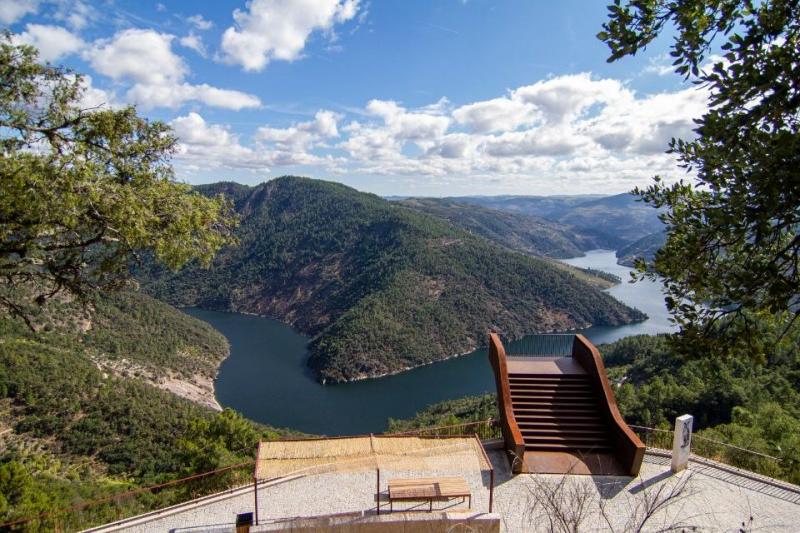 Picture Credits: Evasões
7. Natural Pool of Paul and Carquejais Viewpoint
Near Serra da Estrela you can find the Paul valley, whose access is possible by some walking routes. There are some nice sites to visit there, such as a church and a sanctuary, but the star of the place is the natural pool! Beautiful and refreshing for a warm day, it comes to prove that Covilhã and Serra da Estrela are not just worth a visit during winter! While you're there, you can't miss the chance to stop by Varanda de Carquejais to enjoy a magnificent panorama of the depression of Cova da Beira. This viewpoint is installed in a suspended pedestrian structure and it opened less than 2 months ago, so enjoy it while it's still a well-kept secret!
Where: Paul, Covilhã
Coordinates: 40.21453, -7.63317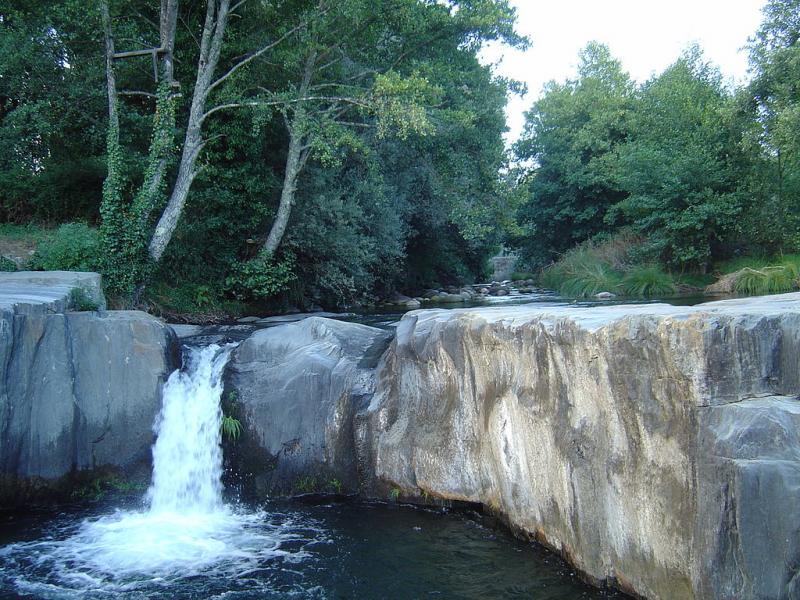 Picture Credits: Escapada Rural
8. Picote Village
Located at the heart of the Douro International Natural Park, the village of Picote seems to resist the passage of time! Just like in Xisto Villages, the houses have unique characteristics. And fun fact: in Picote they speak Mirandês, an official language of Portugal. We could list some things to do, but the best is to let yourself go and wander aimlessly, letting the village surprise you. Don't forget to speak to locals (mostly elderly people), they always have incredible stories to share.
Where: Picote, Miranda do Douro
Coordinates: 41.40197, -6.36846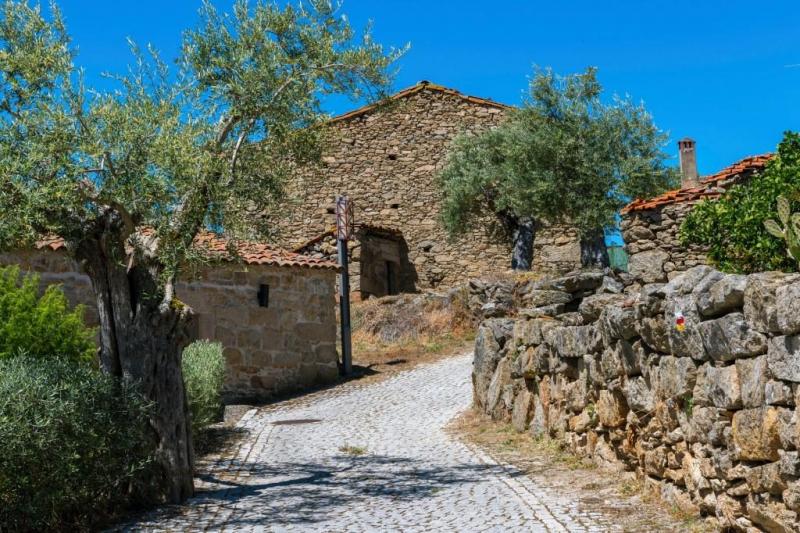 Picture Credits: Aldeias de Portugal
There are so many incredible places in this small country, and often people forget about the small villages or the interior of Portugal. Truth is, so much is yet to be explored! We hope we have managed to whet your appetite for future trips after the pandemic :)
by Cláudia Aragão