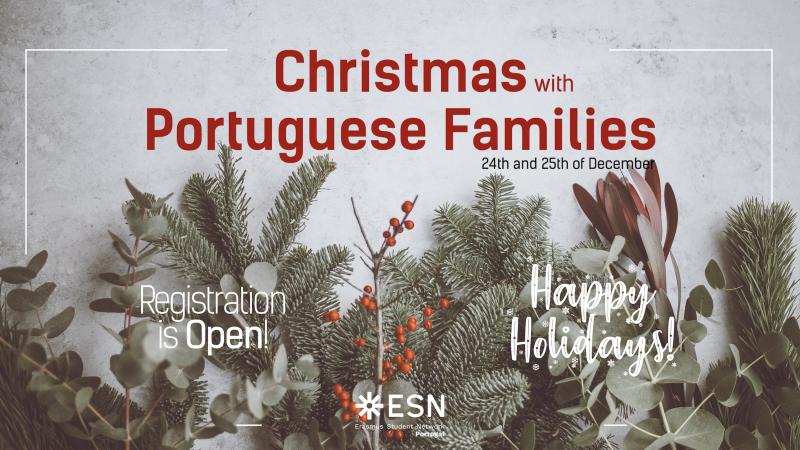 Dear International Student,
Are you staying in Portugal for Christmas but still want a traditional cosy and familiar Christmas? 
Erasmus Student Network Portugal has the perfect opportunity for you: Christmas with Portuguese Families!
We invite you to join a Portuguese family during Christmas festivities, giving you the chance to have a different Christmas and learn new traditions - we promise it will be a Christmas you will never forget!
Register in the form below until the 10th of December and have an Intercultural Merry Christmas!

For any question, please email us at info@esnportugal.org.